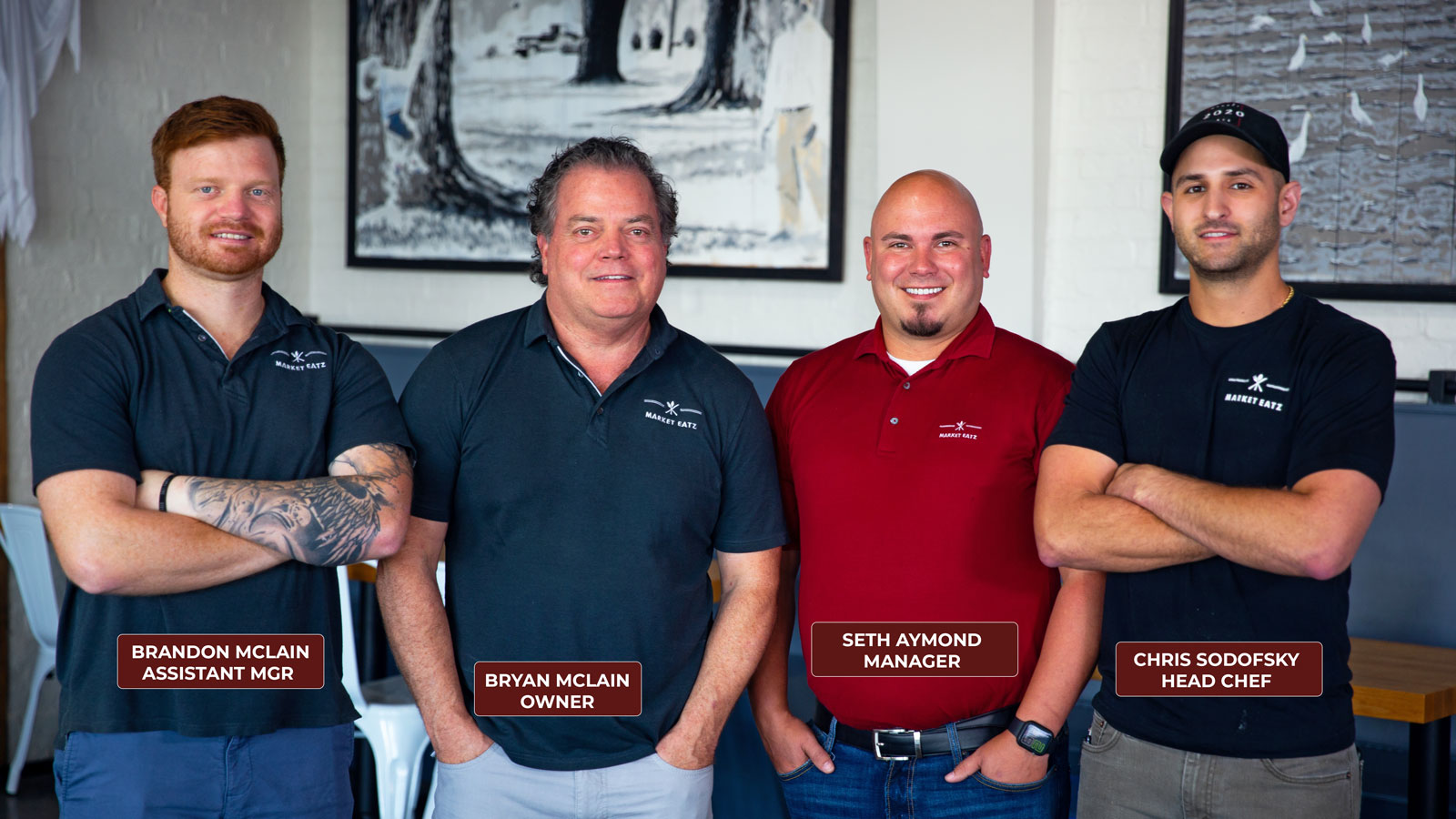 Market Eatz | Fast, Casual Dining
3600 Sq feet of Fast Casual Dining, a specialty market, bar, & excitement! Serving burgers, tacos, bowls, specialty menu items, weekdays and brunch on the weekends! All menu items are original recipes, created just for Market Eatz using fresh ingredients, locally sourced when available & from scratch.
Featuring craft cocktails, local beer, and a selection of wine. We also offer offer delivery services. For those who might remember Louisiana Market, (Back in the day – 1998 – 2001) the uniqueness of that concept, and their famous Chicken Salad… Its back! Come by today to refresh your memory with a free sample!
Meet Our Owner, Bryan McLain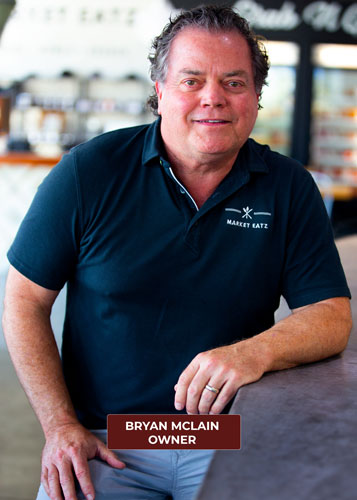 Bryan's expertise and passion for real estate has earned him a strong reputation for quality construction and beautiful developments. Vision combined with years of finance and business experience are the key elements to the diversity that make up the current holdings of McLain Companies. McLain has planned and completed seventeen family-village style neighborhoods. McLain Companies also works in the commercial side of Real Estate and owns McLain Market Place where Bryan's personal passion for food can be experienced at his successful, local favorite, restaurant known as Market Eatz. The McLain Family of businesses are longtime partners of St Jude Children's Research Hospital. McLain has provided lots for the St. Jude Dream Home project,designed and built the Acadiana (Lafayette LA) Dream Home since 2010. Bryan,his family and staff have raised over 13 million dollars for St Jude. He attributes his success to giving back and helping others.
Creating Market Eatz was a family effort. Bryan was the visionary behind the design of McLain Market Place and the Market Eatz concept. Bryan believes he has created a great restaurant with a fun, casual atmosphere and a unique vibe that is warm and welcoming to our clients.
Meet Our Head Chef Chris Sodofsky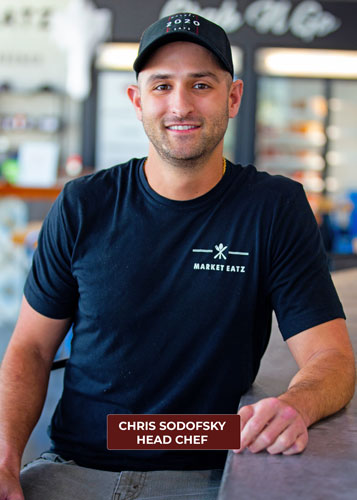 Chris was born and spent most of his young adult life in New Orleans, Louisiana. As with most locals, he and his family had an obsession with the region's cuisine and culture. Chris was shaped early on by his love for television cooking shows, crawfish etouffee, bistro courtyards, gumbo, and Saturday lunch spent with a po-boy, stuffed with fried oysters, under a live oak, on a simple park bench. Creole, Cajun, was the heat that fired his young interest in food. His parents, both fine cooks noticed his interest at an early age and Chris credits his ambition to be a great chef to his Mom and Dad.
Hurricane Katrina, 2005 & the start of Chris's high school years devastated the city and its people. Losing everything to the storm his family relocated to Cape Cod Massachusetts where a family member offered a summer home for temporary refuge.
After graduating from Falmouth High School in Cape Cod and immersing himself in honing his cooking skills Chris began preparing for his professional career at Johnson & Wales Culinary School in Providence Rhode Island.
After graduating Culinary school his first job would be head chef at a local restaurant in Hyannis Massachusetts where he would continue to perfect his skills. Because of his desire to grow and expand his knowledge of the food industry he moved to Nantucket as and accepted a job as a Cook. He quickly moved up to Sous Chef and ultimately Head Chef.
"I was part of two amazing restaurant groups for over 4 years in Nantucket. I learned various types of cuisine and techniques and had the experience of a lifetime, but Louisiana was still in my veins. I am excited to be back home! I can't wait to share my passion and expertise for creating delicious wholesome food with our family and friends at Market Eatz, in Lafayette Louisiana."